Scenic North-East India with Kolkata
A SCENIC DRIVE THROUGH NORTH EAST INDIA
With immaculate mountains and alluring valleys of the Himalayas, Northeast India is one of the exquisite regions around the blue planet. A visit to Northeast India is sure to give a different experience than from any other part of the country. For tourists wanting to take a complete tour of North East India with kolkata, the 19 Days itinerary will be helpful in bringing out the best of northeast.
Detailed Itinerary :
Day 1 : Arrival Kolkata
On arrival at Kolkata Airport our representative will be there to meet you and transfer you to your pre-booked hotel. Check in to the hotel and enjoy an overnight stay in the hotel at Kolkata.
Kolkata-The city of Joy, often known as India's 300 years old Cultural capital.
Day 2: Kolkata Local Sightseeing
In the morning after breakfast, we will leave for a full day city tour of Kolkata and visit the sant paul church,Oldest Catholic Church in Calcutta, Howrah bridge/Vidyasagar setu,Victoria memorial, Kali Mandir and mother teresa house,park street  Thereafter, we will return back to the hotel for dinner followed by an overnight stay.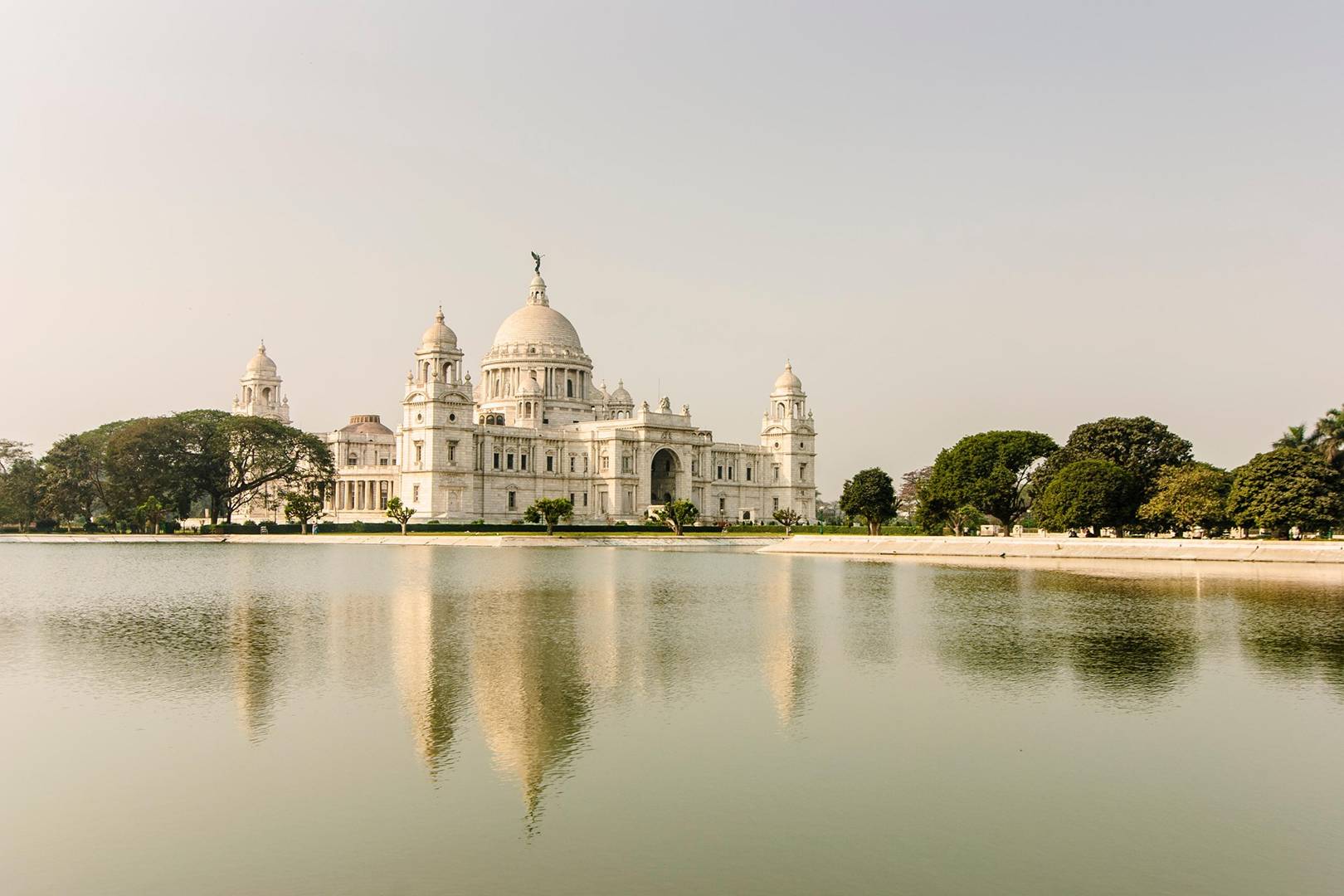 Day 03 kolkata/Guvahati by flight
Early morning after breakfast drive to airport for Guwahati flight. On arrival check in to your hotel. In the evening visit of kamakhya temple and River cruise to watch the sun go down the Brahmaputra River and see yourself why the river is locally called 'Luit'- colour of blood. Overnight at hotel.
Day 04: SHILLONG
after breakfast drive to Shillong, also called 'Scotland of the East" (100 kms 3 hrs). While traveling we see the majestic Umiam Lake (Barapani) surrounded by sylvan hills and wrapped in the beauty of an assortment of green Khasi-pines and the azure blue skies. On arrival at Shillong, check in at your hotel. Evening you can visit the local market. Overnight stay in Shillong.
Day 05: SHILLONG – CHERAPUNJEE – SHILLONG
Get up early today to enjoy the mesmerizing mornings of Shillong and after breakfast at 07:30 A.M drive to Cherrapunjee (60 kms 1½hrs), which is the wettest place in the world. It is a pleasant drive to see roaring waterfalls leaping into deep gorges, including the famed Nohsngithiang Falls. The beautiful waterfall-Nohkalikai is at Cherrapunjee. You can also explore some of the caves in and around Cherrapunjee. Evening return toShillong, en-route visit Elephanta falls and Shillong peak for some breathtaking views. Overnight stay in Shillong.
Day 06: SHILLONG – MAWLLYNNONG VILLAGE – SHILLONG )
After breakfast visit the cleanest village in India. It is situated 90 kms. from Shillong and besides the picturesquevillage, offers many interesting sights such as the living root bridge and another strange natural phenomenon of a boulder balancing on another rock. It is along the Indo-Bangladesh border. This cute and colorful little village is known for its cleanliness.Evening we will return back to Shillong.Overnight in Shillong.
Day 07: SHILLONG – NAMERI / BHALUKPONG (300 KM / 7-8 HRS)
After Breakfast check out from the hotel.Half day local sightseeing which includes Wards lake, Lady Hydari park and Don Bosco Museum.Transfer to Nameri / Bhalukpong Check in at your hotel/Lodge/resort.Evening free for leisure.Overnight stay at hotel.
Day 08: NAMERI / BHALUKPONG – DIRANG (150 KM / 5 HRS)
Early morning river rafting on Jia Bhorolee river.After breakfast transfer to Dirang.On the way visit Tippi On the banks of the river Bharali at an elevation of 190 mtrs is Tipi, an orchidarium with over 7500 orchids. On display are some of the finest species with names like the Dainty Lady's Slipper or the more formal sounding Dendrobium. Arunachal has the largest range of orchids in the country.Continue your drive and do not forget to keep your cameras handy as you cross beautiful waterfalls and get some spectacular views.Check in to your hotel.Early evening visit the regional apple Nursery, kiwi farm, dzong (fort), hot water spring.Overnight stay in Dirang.
Day 09: DIRANG – TAWANG (140 KM / 6 HRS)
After breakfast transfer to Tawang.On the way visit war cemetery.Continue with the drive till you reach Sela Pass at an altitude of 4114m / 13494 ft. It is famous for high altitude lakes & scenic beauty & is ideal for ice skating during winter.Check in the hotel on arrival.Overnight stay in Tawang
Day 10: TAWANG
After breakfast visit Tawang Monstery, Namgye Lhaste, PT Tso Lake, Gorsham Chorten, Gontse Garden, Singar Ani Gompa.Evening return back to hotel.Overnight stay in Tawang.
Day 11: TAWANG – BOMDILA (190 KM / 7-8 HRS)
After Breakfast transfer to Bomdila.Check in the hotel on arrival.After lunch visit Gontse Rabgyaling Monastery (Upper Gonpa), Thub-Chog Gatsel Ling Monastery (Lower Gonpa), Bomdila View Point. Bomdila offers wonderfully panoramic view of Himalayan landscapes and snow clad ranges.Evening you can visit the local market.Overnight stay in Bomdila.
Day 12: BOMDILA- KAZIRANGA NATIONAL PARK
Transfer to Kaziranga National Park, the home of the "One Horned Rhinoceros" (280 kms 7 hrs), Check in at your hotel/Lodge/resort, Evening free for leisure. Overnight stay at hotel.
Day 13: KAZIRANGA NATIONAL PARK – Kohima – Touphema Tourist Village (about 266 kms)
Early morning explore Western Zone of Kaziranga National Park on back of elephant. Apart from world's endangered One-horned Rhinoceros, the Park sustains half the world's population of genetically pure Wild Water Buffaloes, over 1000 Wild elephants and perhaps the densest population of Royal Bengal Tigers anywhere. Kaziranga is also a bird watcher's paradise and home to some 500 species of birds. The Crested Serpent Eagle, Palla's Fishing Eagle, Greyheaded Fishing Eagle, Swamp Partridge, Bar-headed goose, whistling Teal, Bengal Florican, Storks, Herons and Pelicans are some of the species found here. We will return to the resort for breakfast. Afternoon depart for Kohima after breakfast. On arrival proceed to Touphema Village Resort run by Angami Naga village community. Enjoy cultural presentation by village folks. Stay overnight at Touphema Tourist village.
Day 14: Touphema – Kohima – Dimori Cove – Kohima
Explore the village in the morning. After breakfast check out of the village resort and drive to Kohima. Visit the World War II Cemetery, nestled in the heart of Kohima town, where one of the fiercest battles was fought. On a huge stone of in-laid bronze the following famous words are there to remind one of undoubting courage displayed by the war heroes in order to preserve the freedom of the future generation. "When you go home… Tell them of us and say For your Tomorrow We gave our today". Also visit State Museum, located at Bayani hill Kohima. It gives you a peep into the various aspects of Naga Culture. It displays dioramas of the lifestyle of the Naga tribes. Artifacts, handlooms, Handicrafts, Tools and Implements, Gems and Jewellery, Coins and Ancient weaponry will give you an idea of the rich culture and heritage of the native people. Proceed to Kepfiizha (Kigwema village) Dimori Cove Guest house after lunch. This small but beautiful place is on the Kohima Imphal Highway, which we use as base for trekking up the Japfu Peak (3048 metre) Mt. Japfu is the home of the world's tallest rhododendron tree (20 metres high) and also for trekking to Dzukou Valley, the best trekking valley of North-East India. In the afternoon visit nearby Angami village of Jakhama. Return to Kohima. Stay overnight at Kohima.
Day 15: Kohima – Khonoma (about 20 kms) – Kohima
After Breakfast Visit Angami Tribal village of Khonoma, home village of father of Naga Nationalist movement Angami Phizo. This village located on top of a hillock has a pastoral beauty of its own. This was where the Last part of the Anglo Naga War was fought. Return to Kohima for overnight stay.
Day 16:Kohima – Imphal (140 kms 4 hrs approx.)
The city of Imphal is the capital of the Indian state of Manipur. The ruins of the Palace of Kangla, the royal seat of the erstwhile Kingdom of Manipur, are in the city centre, surrounded by a moat.
Afternoon visit Kangla fort which was opened to visitors only in the year 2004. This fort is the ancient capital of Manipur. From the ancient times down till the year 1891, the Kangla fort is regarded as the most important historical and archeological site of Manipur. Regarded as the holiest place for the Manipuri's faith. Overnight in Hotel.
Day 17 : Sightseeing In Imphal
After breakfast at hotel proceed excursion to Bishnupur (also known as Bishenpur), is a town in Bishnupur district in the state of Manipur, India. It derived its name from an ancient Vishnu temple located in the town. It was once the capital of the kingdom of Manipur. Sightseeing in Bishnupur visiting Loktak Lake, this is the largest fresh water lake in India. Also known as the only Floating lake in the world due to the floating phumdis (which is a mass of vegetation, soil, and organic matters at various stages of decomposition) on it. Because of this unique feature, this is also home to the endangered sangai or Manipur brow-antlered deer.
One can take a boat ride to Keibul Lamjao National Park by a country boat. One can visit the fisherman house and Sangai (dancing deer).
On the way back to Imphal visit India Peace Memorial, Lokpaching(Red Hill). Later on back to Imphal.
Overnight in Hotel.
Day 18: Imphal – Moreh(Indo-Myanmar border) – Imphal
After Breakfast at hotel proceed of full day excursion to Moreh(Indo-Myanmar border) one way 100 kms 3-4 hrs approx. En-route visit 2nd World War battle place of Imphal, Moreh Bazar and in Tamu(Myanmar) visit Pagodas and Buddhist Temples and Namphalong International market. Evening back to Imphal.
Overnight in Hotel.
Day 19: Departure Imphal
After breakfast transfer to the Imphal airport in time for onward connection
These 19 days Ganges travels packages take you to different corners of North East India. Further, from accommodation, to commutation, special requirements, monetary constraints and all other travel concerns, our travel experts handle them all with utmost care and attention. All you need to do is, give us a chance to be your travel guide and we assure that you will forget the rest.