Spiritual and Symbolic India
Discover India's spirituality and ancient cultures as you venture along the banks of the holy River Ganges and into the foothills of the Himalayas.
Early in the morning post breakfast Get picked up from your hotel in the Delhi at around 7:15/7.20 am, before being taken to the Nizamuddin railway station. Enjoy the 100-minute air-conditioned train journey that departs at 8:10 am with complimentary breakfast. At 9:45 am, you will reach Agra Cantt railway station. Upon exit, you will be met by your private guide with your name sign.
Start the tour by visiting the Taj Mahal, one of the 7 wonders of the world. Admire the beauty of the Taj Mahal, and learn about the remarkable story of how and why it was built by Mughal Emperor Shah Jahan as a memorial for his beloved wife, Mumtaz. Your guide can assist in taking photos for you at the best spots at Taj Mahal.
After touring the Taj Mahal for approximately 2 hours, you will be guided to the nearby Agra Fort, which is another UNESCO World Heritage Site. Following this 35-minute tour of Agra Fort tour, enjoy a lunch break.
Once you have enjoyed your lunch (not included)You will be able to enjoy the art and crafts of the city for which it is famous. You can pick these handicrafts as souvenirs from the any exporter of Agra
At around 5.00 pm, begin your return journey back Agra Cantt Railway station, where you will take the Gatimaan train departing at 5:45 PM to Delhi with supper on board. Upon arrival, you will be transferred back to your desired location in Delhi by private car.You will have an overnight stay in Delhi.
Day 03: Delhi to Rishikesh via Haridwar (240 kms / 05 hrs) 
Early morning after breakfast, check out from hotel and transfer to railway station for your train to Haridwar (Shatabdi Express 06:50 hrs). Meet our representative at arrival in Haridwar (11:30 hrs). (Later enjoy in Haridwar sightseeing after arrival. Haridwar is the place where people from across the India visit for pilgrimage and to take a holy dip into the holy river Ganges. Haridwar is an ancient city and it is one of the most sacred cities in India. The diverse nature of the Hindu religion has attracted foreign visitors from all around the world. Here you can closely experience India's complex culture and various Hindu rituals. Haridwar is also one of the four cities where Kumbh Mela is organized. Visit Har Ki Pouri (Ganga Ghat) and continue your drive to Rishikesh. Check in to the hotel at arrival. Overnight stay at the hotel.
Day 04: Rishikesh 
After relax breakfast, enjoy sightseeing of Rishikesh. Rishikesh is one of the holy cities in India. Rishikesh is located in the foothills of the Himalayas. Rishikesh is gateway to the Himalayas. The spectacular River Ganga is like pert of the city. Rishikesh is a place visited by several yogis and sages. They lived and practiced hard penance here. Rishikesh is world famous as Yoga capital of the world. Visit Lakshman Jhula, Ram Jhula, Swarg Ashram, Beatles Ashram. Evening enjoy Ganga ceremony at Parmarth Niketan. Overnight stay at the hotel.
Day 05: Rishikesh 
After relax breakfast proceed to Shivpuri town (26 kms far) for Rafting in River Ganga. Visit Vashistha cave for meditation. Vashistha was Guru of Lord Ram who meditated here. Later enjoy 18 kms Rafting and reach Rishikesh. After lunch meet Sadhus for small lecture on Hinduism. Evening meet an astrologer and have a small session to know your future. Later visit the Ghats for ceremony, dedicated to River Ganga (worshipped as a goddess). Overnight stay at the hotel.
Day 06: Rishikesh 
Early morning around 4.45 am proceed to Kunjapuri Temple to visit Sunrise with beautiful Himalayan Views. Kunjapuri is a Devi Temple near Rishikesh city of Uttarakhand in India is one of the most revered Hindu shrines Temple. This temple can be seen on the top of the mountain on North side from Rishikesh town. The Kunjapuri Temple is situated at a height of 1645 meters from sea level and offers a panoramic view of the Himalayan snow covered peaks (Gangori, Swarga Rohini and Chowkhamba) to the North and Rishikesh, Haridwar and the Doon valley to the South. The Distance from Rishikesh to Kunjapuri Temple is around 25 km. This place is very famous among both tourists; Indians and foreigners for Sunrise Trek and visit beautiful Sunset and one can shoot photographs and enjoy the surrounding nature beauty.back to rishikesh,breakfast and day free for your own activities.
Day 07: Rishikesh to Chandigarh (230 Kms / 05  hrs drive) 
Morning after breakfast, check out from hotel. Transfer to Chandigarh,the capital of the northern Indian states of Punjab and Haryana, was designed by the Swiss-French modernist architect, Le Corbusier. His buildings include the Capitol Complex with its High Court, Secretariat and Legislative Assembly, as well as the giant Open Hand Monument. The nearby Rock Garden is a park featuring sculptures made of stones, recycled ceramics and industrial relics.Upon arrival transfer to the hotel for check-in. Afternoon enjoy visit to Rock Garden and Sukhna Lake. Overnight at the hotel.
Day 08: Chandigarh to Pragpur 
Morning after breakfast, check out from hotel and drive to Pragpur,a quaint little village that drew attention when the state government, in 1997, certified it as a Heritage Village, making it the first such village in India.
Founded in the late 16th century by the Kuthiala Soods in memory of Princess Prag Dei of the Jaswan royal family, Pragpur well deserves its heritage village tag. With its winding cobbled lane, mud-plastered walls and slate-roofed houses, this village offers what most destinations can only dream of promising — a return, if briefly, to the simple life of an erstwhile era.
According to local folklore, it was in the early 19th century that the prosperous Kuthiala Sood community arrived and settled here. These merchants travelled abroad and returned home to build mansions, schools and hospitals in architectural styles that matched what they observed during their visits.Overnight at the hotel.
Day 09 : Pragpur-kangra-Norbilingka- Dharamshala/Mcleodganj
Morning after breakfast, check out from hotel. Transfer to Dharmshala enroute visit kangra,This day is devoted to sightseeing and understanding the culture of Kangra. We'll first drive to ancient and historically important Kangra fort and spend a few hours there taking in the views and a small history lesson also visit Kangra Art Museum. This museum is treasure of the Kangra valleys arts, crafts and rich past. The museum also includes gallery of various paintings, Coins, sculptures, pottery, jewelries and anthropological items, local dresses used by local royalty, manuscripts, old carved doors are also on display. continue drive towards Dharamshala/Mcloedganj and visit Norbulingka,centre of Tibetan culture.Norbulingka is dedicated to handing down tradition and restoring standards by providing training, education and employment for Tibetans. It supports an environment in which Tibetan community and family values can flourish. It reconciles the traditional creatively and respectfully with the modern, and seeks to create an international awareness of Tibetan values and their expression in art and literature. Norbulingka produces high quality, traditionally crafted art objects, as well as clothing and home furnishings. Free guided tours of the institute are available to visitors every day except Sunday. Workshop are also offered for those wishing to study Tibetan arts. Overnight stay at hotel.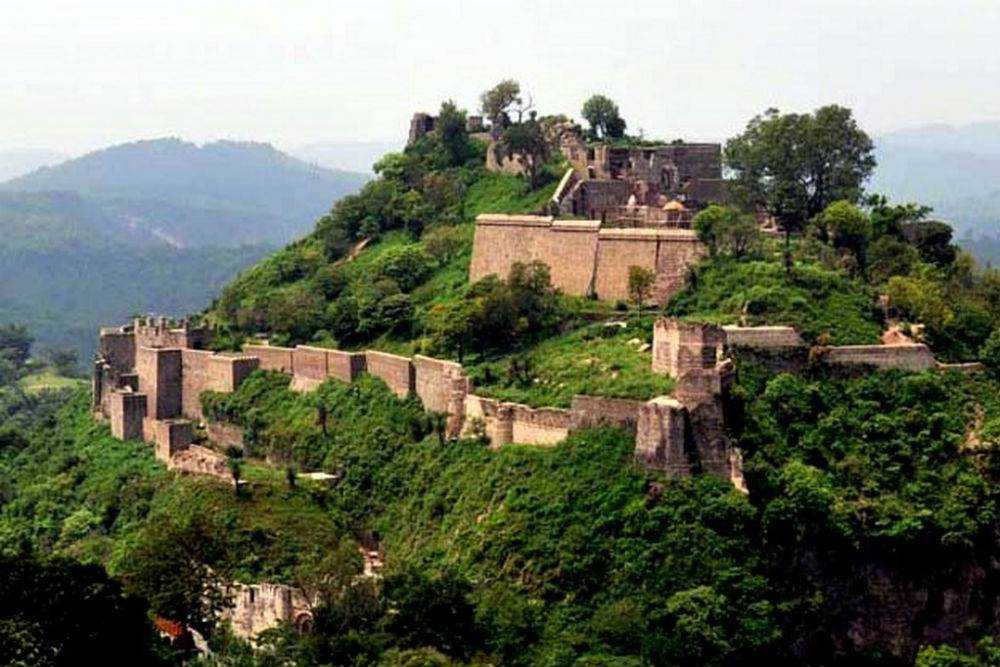 Day 10: Dharamshala/Mcleodganj
Breakfast. Visit the city of Dharamsala. We go to the Church of San Juan, We continue towards the Bhagsunag Waterfalls, where there is an ancient temple and a freshwater spring. Nearby is Dal Lake, located next to the village of Tibetan children, small lake surrounded by Deodar trees and We finish our visit at the Dalai lama temple dedicated to the preservation of Tibetan literary and artistic culture.Overnight stay at the hotel.
Day 11: Dharamshala to Amritsar (210 Kms / 5 hours) 
Early morning after breakfast, check out from hotel. Drive towards Amritar. On arrival, check in to your hotel. Refresh yourself at hotel and take a lunch. Later proceed to Wagha Border for famous closing ceremony. The Wagah border is ceremonial border on the India–Pakistan Border. Every evening there is a ceremony called lowering of the flags. An energetic parade by the Border Security Force (B.S.F) of India and the Pakistan Rangers soldiers is organized here. Parade is slightly aggressive. The ceremony at this border post is like a barometer of the Indo-Pak relation. Overnight stay at the hotel.
Day 12: Amritsar to Delhi (465 Kms 8 to 9 hours) 
Early morning after breakfast, check out from hotel. Visit to Jalianwala bagh and famous Golden Temple in Amritsar. Gloden Temple is symbol of the Sikh people. Later transfer to Amritsar railway station for your train to Delhi (Shatabdi Express – dep. 17:00hrs). Meet our representative at Delhi railway station (23:15 hrs) and transfer to your hotel.
Day 13: Delhi to Home 
Morning after breakfast, relax at hotel. Later check out from hotel and transfer to Railway station / airport.
Exploring a secret tunnel between majestic hill forts, or perhaps a twilight boat ride on the Ganges? No problem.Come for the Taj, but stay for the diversity and color of North India.
The mighty Himalayas, famous for its hill stations, trekking, and spiritual passages, is the world's highest mountain range, which fringes the north of India in a sweeping 1,500-mile-long arc.
Besides scenic vistas, the Himalayas are spiritually and culturally enriching. Devotional songs rent the air as worshipers, at Hindu pilgrimage sites on the banks of the holy river Ganges, sing and pray each evening.
Tibetan Buddhism too has deep roots in the Himalayas. Buddhist chants and ritual horns announce the start of prayers in McLeod Ganj, home of the Dalai Lama.Rishikesh and Haridwar by the River Ganges, Delhi, the buzzing capital, and Chandigarh, the mecca of modern architecture, this North India vacation offers keen insights into the colonial history and spiritual heritage of the country.